Get Pro-Gamer Grade
Energy&Focus
Get 24 shots of Focus+, a special formula developed to improve your results and get 2 shots of 8-Hour Sleep for FREE
Get Pro-Gamer Grade
Energy&Focus
Get 24 shots of Focus+, a special formula developed to improve your results and get 2 shots of 8-Hour Sleep for FREE
NATURAL INGREDIENTS
ZERO
SUGAR
NO ARTIFICIAL STIMULANTS
ALWAYS
NON-GMO
MADE
IN USA
As Seen On



Customers Reviews
Pro-Gamer Vitamin Energy Focus Shots: 12PK of Focus Berry + 12PK Focus Tropical + 2 FREE 8-Hour Sleep Shots
Exclusive Deal
12 Focus+ Tropical & 12 Focus+ Berry shots
Get two FREE 8 Hour Sleep shots in your order
Trusted & Loved By Over
One Million Customers
Now with 43K fans on social media
8 powerful benefits

Up to 7+ Hours of Energy
Packed with 260mg of natural caffeine, it will support your energy for up to 7+ hours
Supports Immune Health
B vitamins, including B12 and B6, are important for healthy immune response according to healthline.

High-Quality Ingredients
Blended at the right dose of sustainably sourced natural caffeine, L-carnitine, green tea extract, vitamin C, vitamin B3, and vitamin B6.

For a Healthy Gut
The antioxidant properties of polyphenols make for promising candidates for the treatment of an inflammatory gut.

No Sugar
Made with your health in mind without compromising taste, Vitamin Energy® shots contain 0 sugar.

Fast Acting
Vitamin Energy® goes down in a quick sip and is instantly absorbed in your body, making it a fast acting energizer.
Tastes Great
Taste the healthy deliciousness in every super-infused Vitamin Energy® shot.

Convenient to Drink
Vitamin Energy® is packed in a small 1.93 fl. oz bottle that can fit in your pocket. When ready to drink, simply shake it and take it.
SHOP NOW
All transactions secured and encrypted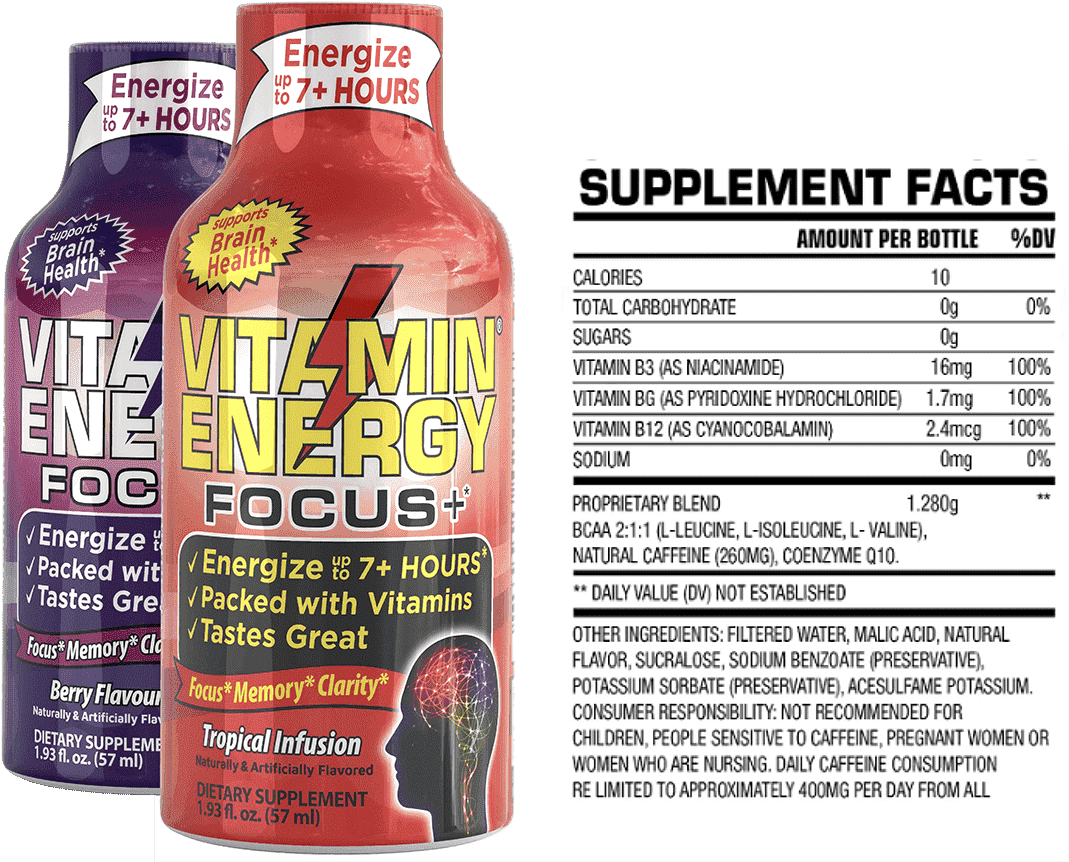 Super Packed With Vitamins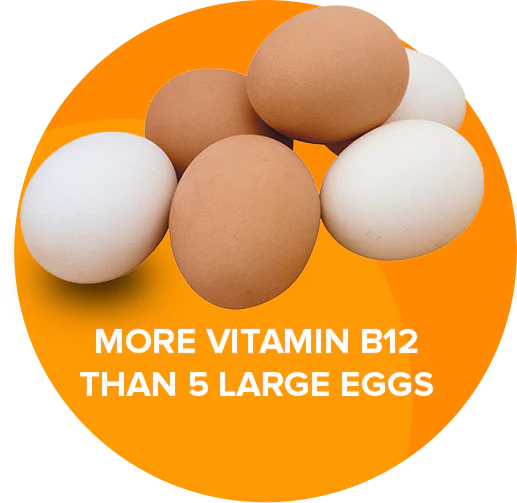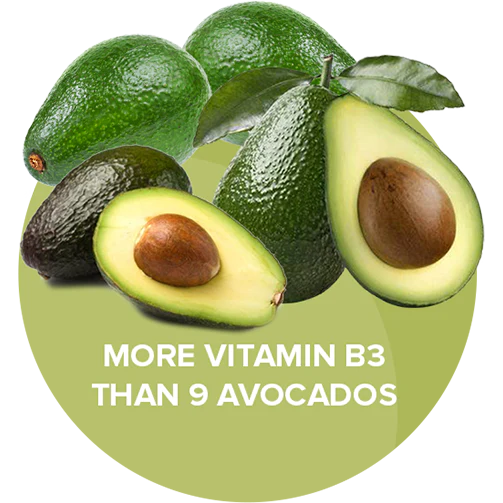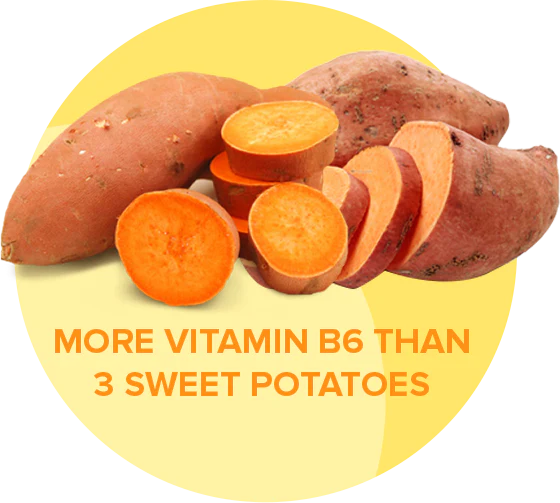 REAL PEOPLE. REAL STORIES.
Vitamin Energy® Vs Others
7+ Hours of Natural Energy
Less than $1.46 per shot
packed with nourishing vitamins
Yummy Fruit Taste
Zero Sugar & Artificial Flavors
Energy without Jitters
100% Money Back Guarantee
Vitamin Energy® Shots

OTHER ENERGY SHOTS*
ENERGY DRINKS*
COFFEE*
Compared to some of the variations of coffee, energy shot, and energy drink brands.*
TRUSTED BY MORE THAN 1 MILLION CUSTOMERS
100% MONEYBACK GUARANTEE

SSL SECURED SAFE CHECKOUT
FAST & RELIABLE SHIPPING ACTIVATED
24/7 CUSTOMER SERVICE AND SUPPORT
FREQUENTLY ASKED QUESTIONS
What's the shipping cost?
The shipping cost for the 12-Pack is $8.95.
When will I receive my Vitamin Energy®?
Our shipping is FAST. Your order will be processed and shipped within two working days. Do you ship internationally?
Do you ship internationally?
Vitamin Energy® is exclusive to those living in the United States.
What's your return policy?
If for any reason you're not happy with your purchase, you can send it back to us hassle-free for a full refund.
What's the Vitamin Energy® Guarantee?
We're so confident you'll love Vitamin Energy® that if for any reason you don't, we'll give you your money back. No questions asked.
Where is Vitamin Energy® Manufactured?
Vitamin Energy® is proudly produced right here in the United States.
What does Vitamin Energy® Taste Like?
Vitamin Energy® is fruity and DELICIOUS!
Can I track my order?
Of course! Once your product is on its way, we'll send you your shipping confirmation which will include a tracking link to track your package.
FREE SHIPPING ON THE NEXT